Top 10 most relaxing
online casual games
Some games aim to soothe and calm your nerves rather than get your heart pounding like crazy with non-stop action.
Gaming need not be all white-knuckle adrenaline-buzzing action.
Games can also soothe and relax, providing the perfect come-down after
a frantic day at the office. Think games like
Endless Ocean
on the Wii and
Flower
on the PS3. But you don't need a console to get your fix of gaming
serenity. There are plenty of cool relaxing games you can play online
for free. So take a few deep breaths, put aside all stressful thoughts
and settle down to some tranquil fun with Casual Girl Gamer's Top 10
most relaxing online games.
1 Music Catch
When
ever things start getting to me - whether it be looming deadlines at
work, an aggressive boss or horrible events taking place in the world -
there is one game I turn to. Magically, after a few minutes play, all
my worries fade away and I feel relaxed and revived and full of new
optimism.No, the game is not called Heroin. The game is
Music Catch
,
a fun puzzle game where you collect yellow and purple music notes while
avoiding the nasty red notes, accompanied the whole time by some of the
best music I have heard in a Flash game. Simply brilliant. If more
people played
Music Catch
, I am certain there would be less bad in the world. Play the game
here
.
.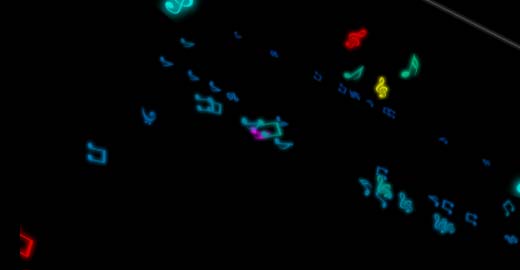 Music Catch, Top 10 most relaxing online-games, Casual Girl Gamer
2 flOw
Created by
Jenova Chen
as part of his university thesis,
flOw
is a unique evolution simulator, in which you guide a creature from its
first days of life, helping it to find food, fighting off predators and
exploring the world. The game's simple graphics, great sound and
intuitively simple controls make for some great, serene game play.
flOw
is one of only a handful of games to have made it from the indie Flash
scene to a full console product. The Playstation version of the game
was launched in 2007 and has been downloaded hundreds of thousands of
times. The flash version of the game is very good and can be played
here
.A similar game, clearly inspired by flOw, is Ef the Game. It can be played
here
.
.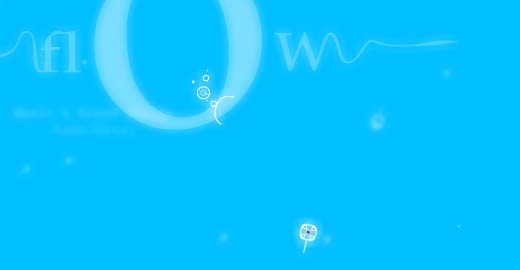 flOw, Top 10 most relaxing online-games, Casual Girl Gamer
3 Drift
Ferry Halim
is one of the most inventive game developers around at the moment. He
makes beautiful, quirky games that blur the distinction between gaming
and art. I love all his games but if I had to choose one as my
favourite it would have to be
Drift
.
You are a rabbit frolicking in a sunny meadow. Coloured balloons drift
lazily by in the warm breeze. Jump between the balloons to earn points.
Relaxing, fun game-play and inspired pastel graphics will soon have you
in a pleasurable trance. You can play Drift
here
.
.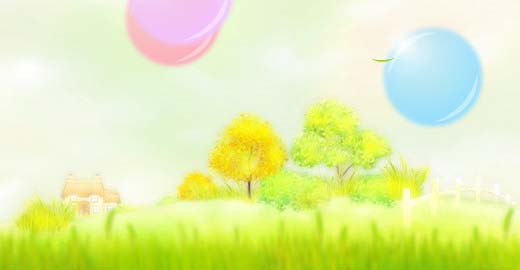 Drift, Top 10 most relaxing online-games, Casual Girl Gamer
4 Echo Genesis
I have only recently come across game developer
Bell Brothers
and, I have to say, I am mightily impressed by their work.
Echo Genesis
is one of their earlier games but it is typical of their innovative
approach. Indeed, one could argue that this is more interactive art
installation than game. You wander around an imaginary land,
interacting with the varied fauna and flora and exploring new places.
There are no objectives as such. Simply look, touch and move at your
own pace. Play Echo Genesis
here
.
.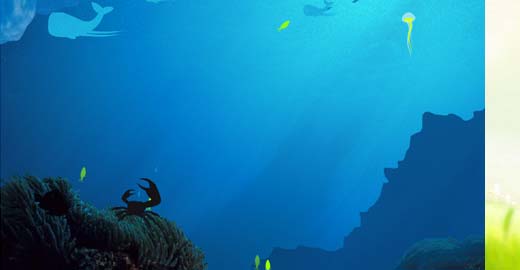 Echo Genesis, Top 10 most relaxing online-games, Casual Girl Gamer
5 Fishing Girl
In
real life, fishing is one of the most relaxing pursuits you can find.
But most fishing games I've played have been more frustrating than
enjoyable, thanks to complicated and unpredictable controls. Not
Fishing Girl
,
however. The game could not be easier to play. A quick click of your
mouse extends your line. And then you dwell on the meaning of life
while the fish think about taking the bait. If you like to play games
at your own pace,
Fishing Girl
may be perfect for you. You can play the game
here
.
.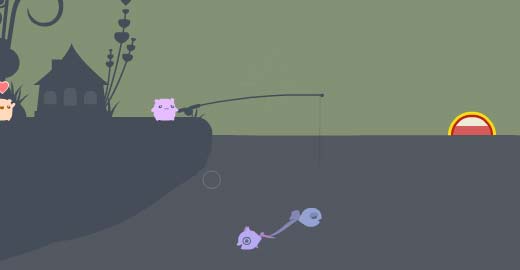 Fishing Girl, Top 10 most relaxing online-games, Casual Girl Gamer
6 Auditorium
If
you like your games to entrance you with great music, beautiful
graphics and wickedly intelligent puzzles, then you should check out
Auditorium
. One of the most beautiful games around,
Auditorium
challenges you to manipulate the flow of light to illuminate a series
of sensors. You are helped in your task by tools that allow you to bend
and split the light beams. You will have to pay to play the full game
but the demo we link to offers a good few hours of relaxation.
Auditorium can be played
here
.
.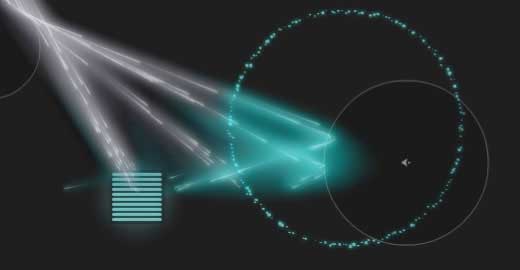 Auditorium, Top 10 most relaxing online-games, Casual Girl Gamer
7 High
We could quite easily have filled this list exclusively with games by
Ferry Halim
.
In this original game, Ferry puts you in charge of the wind. Your task
is to catch flowers in a basket attached to a balloon by blowing the
balloon to the flowers. A simple idea brilliantly executed. Play High
here
.
.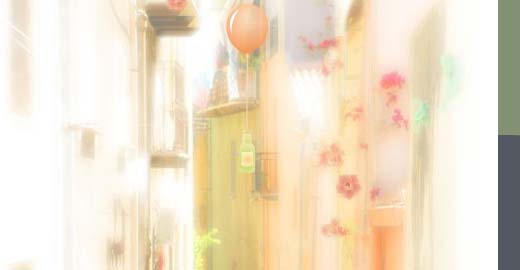 High, Top 10 most relaxing online-games, Casual Girl Gamer
8 Flower Reaction
Flower Reaction
may not be the first game to feature this chain-reaction style of game play (
Boomshine
did it long before) but it is certainly one of the prettiest examples
in the genre. Combine that with some serene classical music and you
have a seriously relaxing and addictive game. Flower Reaction can be
played
here
.
.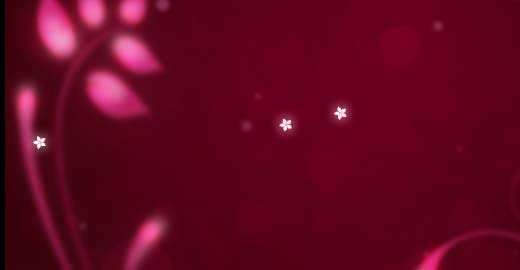 Flower Reaction, Top 10 most relaxing online-games, Casual Girl Gamer
9 Loops of zen
I have a confession. I've not shared this in public before. Until very recently, I was addicted to
Loops of Zen
.
Not addicted as in "I quite liked playing the game" but in "I spent
every spare moment playing it". One of the reasons my husband set up
this blog for me was that it might distract me from playing this game.
It didn't work.
Loops of Zen
is a serene puzzle game where you manipulate shapes to make sure there
are no jagged ends. If you are prone to addiction, be warned, don't
click on this
link to the game
.
.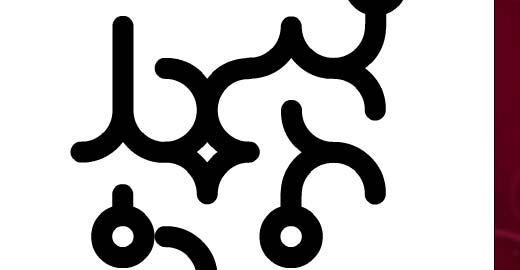 Loops of zen, Top 10 most relaxing online-games, Casual Girl Gamer
10 Bells
Another
Ferry Halim
brilliancy featuring a cute rabbit. In
Bells
,
your challenge is to get the bunny to ascend as high as possible by
leaping on Christmas bells. The central idea of the game is nothing new
but the cute graphics, simple and intuitive controls and soothing music
make
Bells
a memorable and rewarding experience. Bells can be played
here
.
.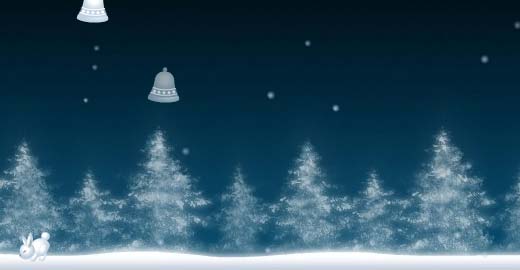 Bells, Top 10 most relaxing online-games, Casual Girl Gamer